The Foundation: 011
Guns, work, and the end of summer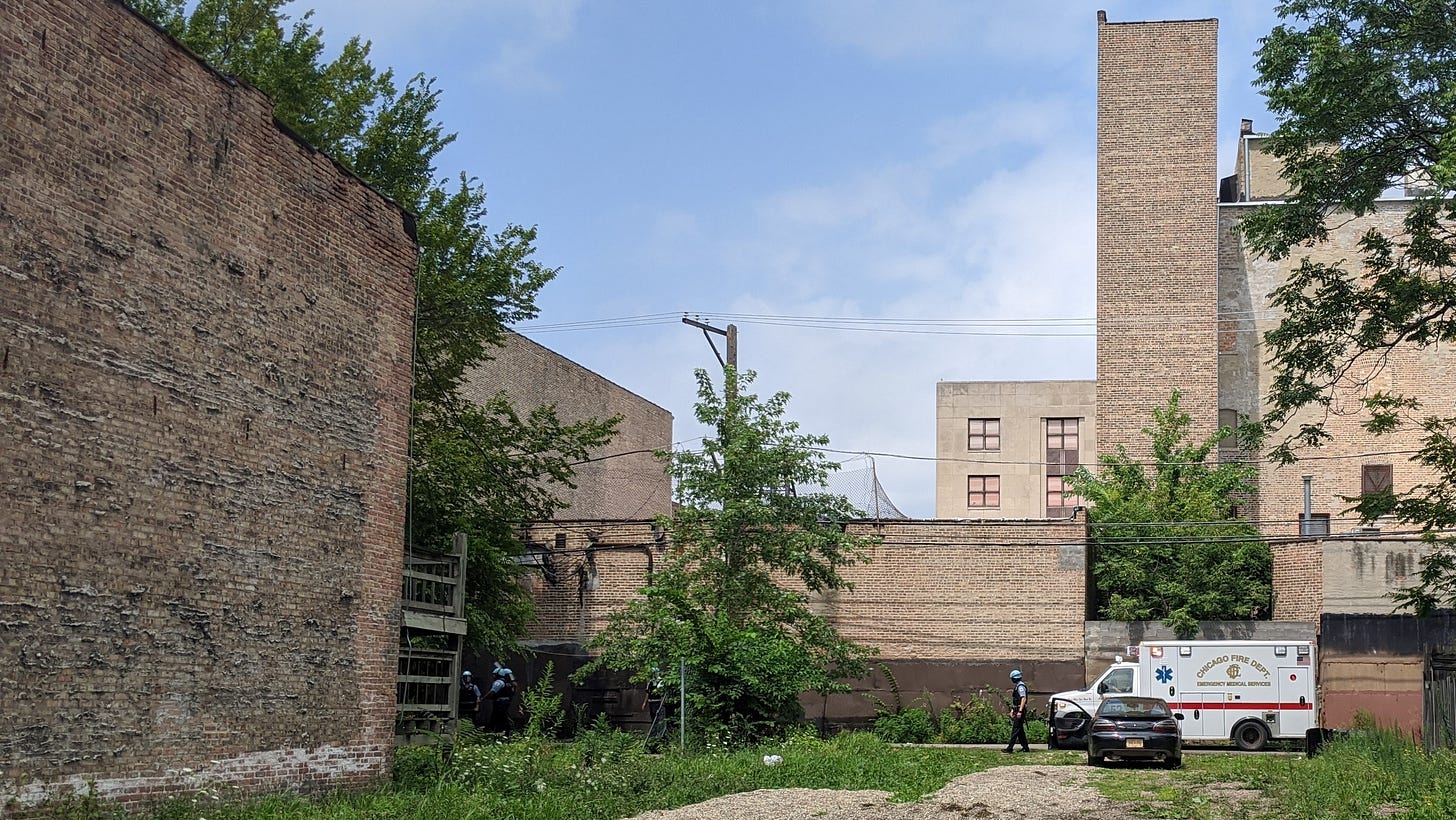 Guns
I have had end of society dreams lately. Some are violent, there's just the feel of it in the air. In one, total collapse. Knowing that what we had was over, I felt no tension at all. None of the tension I feel now. I know I'm not alone in that, but it doesn't make me feel any better. In another, knowing it was over, I left my home to go watch it all end. Into the mix.
Open carry as a political statement, during protests or mobilizations or marches where people legislate. At protests. Masked up men, accountable to no one, not the semblance of even, restricting movement by threat of firearm. The way mayors have deployed police. It makes me uneasy. I say this as someone comfortable around guns. It's not only that, though. It's the response to COVID, our daily politics, the … how-many-years-now effort to undermine the legitimacy of societal pillars. Science, the media, education.
I don't feel like collapse is imminent. And probably, it's more of a decay than a collapse. Where what we have is unhealthy, but not broken. It's been disheartening to see people harden into positions that reflect a lack of willingness to change their mind with new information. And the speed at which people are reacting to news, and the intensity of reaction seems new. With each news event. So it's just something on my mind (and I guess in my dreams).
Sort of related, and sooner than I thought, we needed to talk with our son about guns. He's come home from daycare, pointing and making gun noises and saying "I'm doing guns." 
This started before he turned 3, but he plays with older kids at school, and this is an apparently inescapable part of childhood. 
He's done it a couple times when he's not pleased with something. "I'm doing guns." It's easy to correct, and it's not something I'm worried about, just something that saddens me a tiny bit. I've been deliberate in sheltering him from violence. He doesn't know about my work. We don't watch the news or movies with him.
I hoped to not address for at least a couple more years. And even then, I imagined a way to introduce him that wasn't … well, in his imaginative state, he's firing a weapon at someone. There's no way he knows what that means, the consequence of it. And that's the problem. 
When I grew up, hunting and hunter's safety were inextricably linked. My mom took that seriously, the importance of regimented study and introduction to firearms (even if only 8 or 16 hours). It never interested in me, but it was also just part of having family in Southern Wisconsin. Hunting, fishing. This was before Columbine. I was 12 or 13 when that happened.
I just didn't want to have that conversation with him before he turned three. We don't go into the weeds or anything. Just steer him away from it toward more productive and kind means of play and as he gets older and violence becomes less abstract, will have to address it in less abstract ways.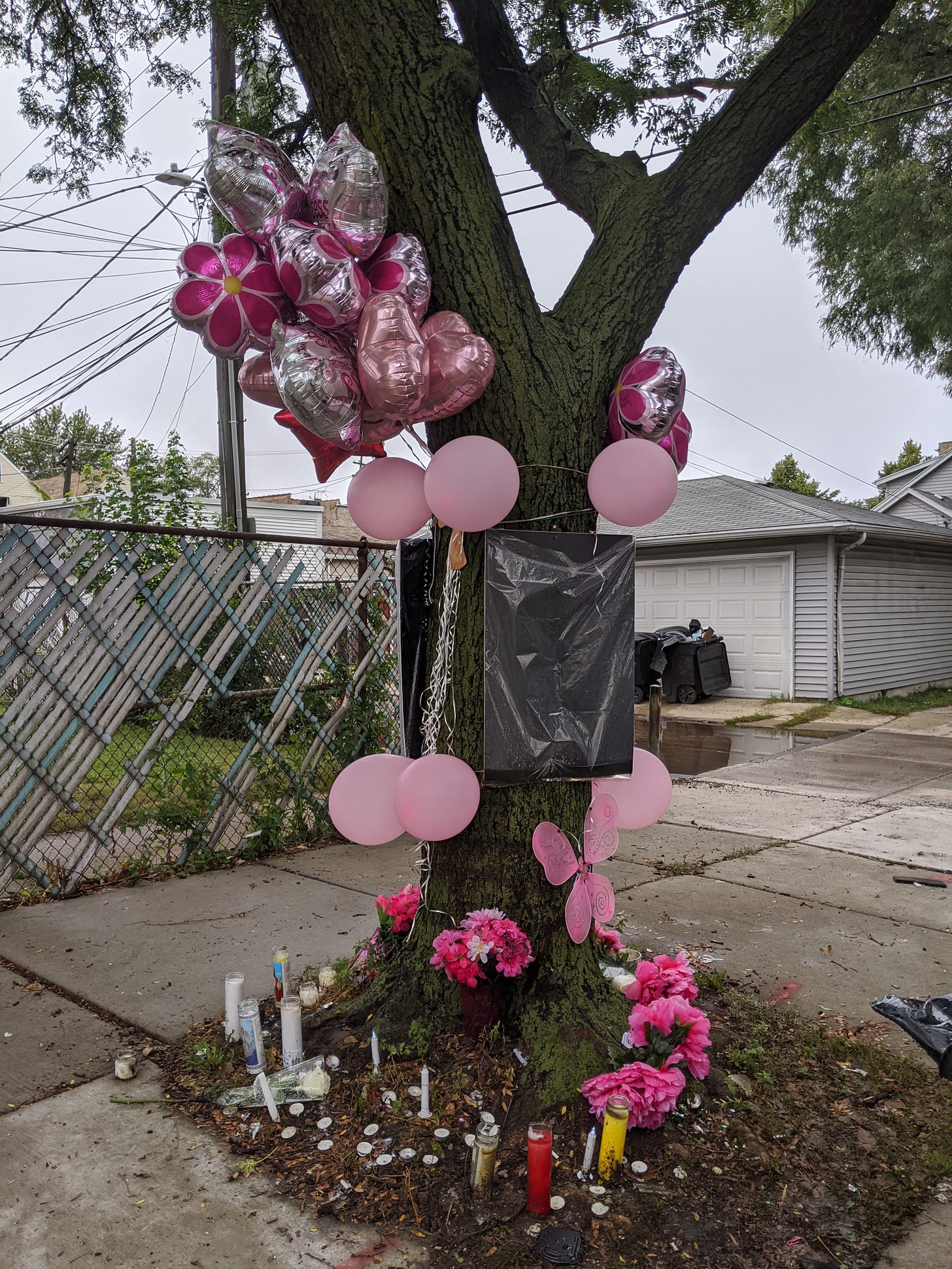 Work
Chicago is a big city and you can hardly predict when you'll get close to something. This was close, anyway, by way of many decisions I thought inconsequential earlier in the day.

The moments after a shooting at 47/Union
The attempt by strangers to save Dajore Wilson
'We're not living in our parents' or grandparents' Chicago'
'She brought joy and happiness to everyone she encountered'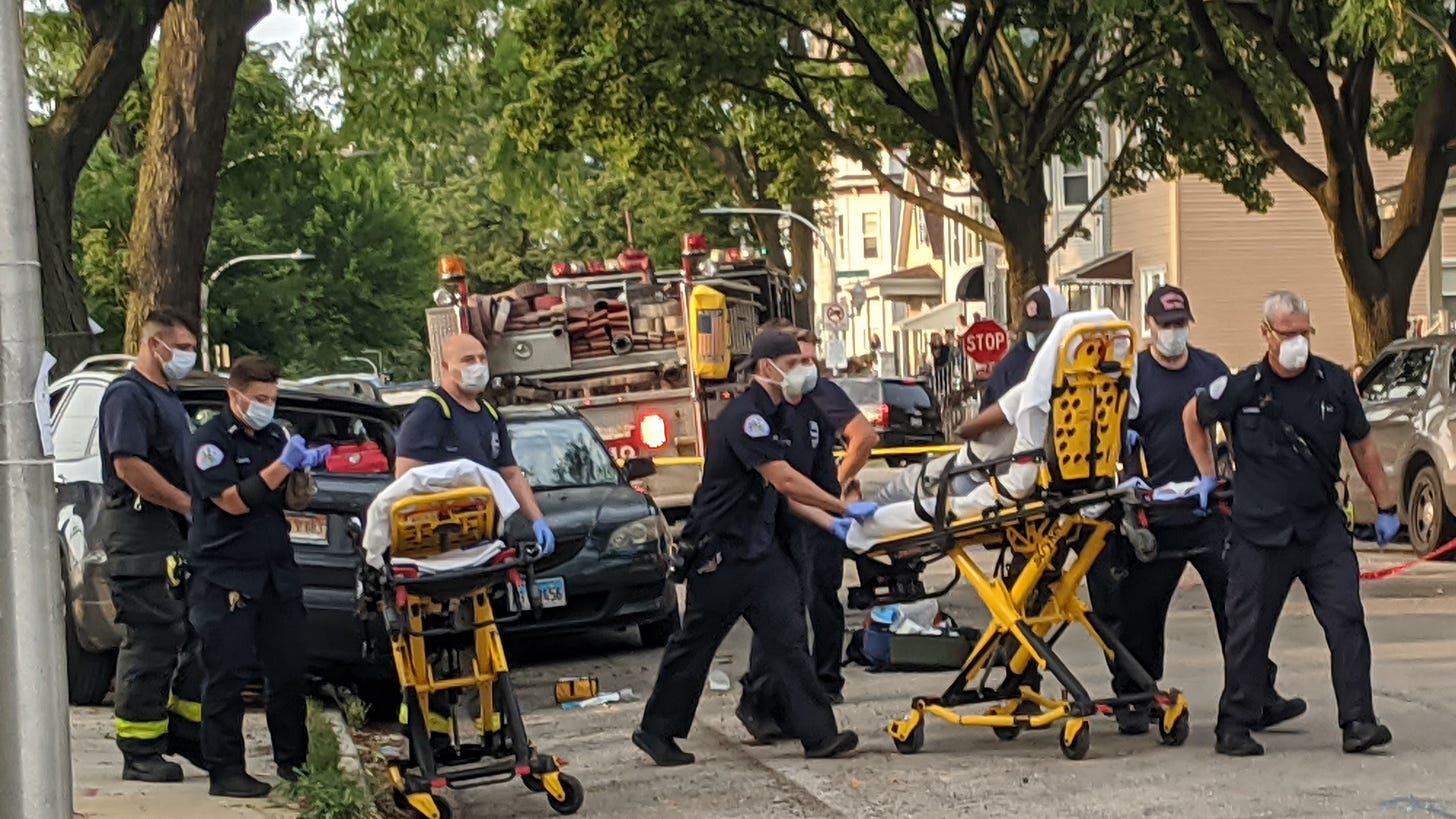 Read / Reading
A NYT investigation into the Breonna Taylor case
North River, by Pete Hamill
Second time out, for me. Simple story, told with care and elegance. Strong nostalgia.
Bad Stories: What the Hell Just Happened to Our Country, by Steve Almond
Was looking for something away from fiction after reading Suttree (which I really enjoyed). Why not semi-current events? And I'm a fan of the author. Easy quick read, valid media criticism.
And for occasional sudden violence, dark humor, the ways we cope and move on (or don't).
Suttree, by Cormac McCarthy
The Sunset Limited, by Cormac McCarthy
Nickel Boys, by Colson Whitehead
Voices from Chernobyl: The Oral History of a Nuclear Disaster, by Svetlana Alexievich

The end of summer
Fresh roasted poblanos, fourteen pints of tomatoes and hundreds of dehydrated cayenne peppers from the garden this last week. The poblanos are such a pleasant surprise. The plant is basically a tree, and I never had success with peppers like that. The heat is rich.
I set up a small compost area using steel fence posts and chickenwire. Just a place to put the garden scraps and occasional grass clippings (and sawdust!) to try and limit or end the amount of green waste that leaves our home. 
The weather's turning and I'm able to write this from inside a cool house with the windows open. As warm as it gets today, the breeze has been cool. Last couple months, sitting outside, it felt like sitting in front of an oscillating space heater. I love it, but I love this too. 
I met my brother in Gurnee to give him boxes. He's moving. We walked around a store planning our ice fishing trips this winter. My son will be old enough to get out on the ice this year.